Location
The Grovestead Farm
Northfield, MN
Date/Time
Date(s) - Friday, July 7, 2023 - Saturday, July 8, 2023
All Day
Independence Week!
Want to learn more about self-sufficiency and homesteading? Join us for one or two days of hands-on workshops centered on the agrarian life. We'll learn about sustainable gardening, raising livestock, beekeeping, butchering, fiber arts, medicinal herbs, soap-making and preserving the harvest (canning and fermenting).
Details:
Ages 15 and up
Cost is $50 per day
Sign up for one or both days
Bring a picnic lunch for mealtimes
Day 1 Schedule – Friday, July 7
9:00 AM – Overview: Food, Fiber, and Shelter
9:30 AM – Farm Design for Life: Land, Water, and Infrastructure

10:30 AM – Family-Scale Livestock: Choosing the Right Breeds
12:00 PM – Lunchtime! (bring your own picnic lunch)
1:00 PM – Backyard Chickens: Simple Sustenance with Grady Phelan
3:00 PM – Back to Eden: Soil Health and Sustainable Gardening
4:00 PM – Beekeeping Basics: Nature's Pollinators with Andy Murray
5:00 PM – Goodbye 'til tomorrow!
Day 2 Schedule – Saturday, July 8
9:00 AM – Overview: Food, Fiber, and Shelter

9:30 AM – Dairying with Goats: Milk, Cheese, Butter and Yogurt (and soap!) with Becca Groves
11:00 AM – Fiber Craft Basics: Carding, Spinning, and Weaving with Erin Phelan
12:30 PM – Lunchtime! (bring your own picnic lunch)
1:30 PM – Preserving the Harvest – Canning, Cellars, Fermentation, and Green Houses with Becca Groves
3:00 PM – Homegrown Healthcare: Medicinal Herbs and Tinctures with Jenny Cunningham
4:00 PM – The Loom of Life: Why We Farm with Grady Phalen and Rory Groves
5:00 PM – Goodbye 'til next time!
Your Instructors
Rory Groves moved his family from the city to the country 10 years ago to begin pursuing a more durable way to live. His expertise is that he's not an expert: everything Rory has learned about homesteading has been from scratch—if he can do it, so can YOU! (and he'd love to show you how) Rory is author of Durable Trades: Family-Centered Economies That Have Stood the Test of Time.
Grady Phelan is a former apprentice and farm manager for Joel Salatin. He is currently the farm manager for Homestead Heritage, an agrarian Christian community in Texas where he manages the day-to-day farming operations
Erin Phelan is wife of Grady and mother of six. She interned with Joel Salatin at PolyFace farms before meeting (and marrying) Grady. Erin will be teaching the basics of fiber crafts.
Becca Groves is a mother of six, married to Rory. She is the matriarch of the Grovestead and manages to keep everyone fed and in line (including the goats). She will be leading the session on goat-milking and preserving the harvest.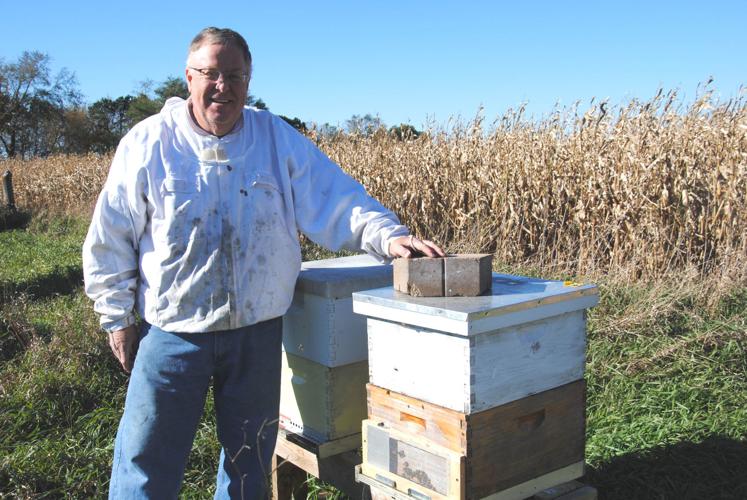 Andy Murray is our resident beekeeper and has been raising honeybees for many years. He will be leading the session on beekeeping.
Jennifer Cunningham is a horticulturalist and herbalist and supervises the greenhouses for the Minnesota State Fair. She also runs a garden design and herbal products business. Jenny will be leading the session on medicinal herbs.
NOTE: Due to the potentially hazardous nature of some activities, e.g., handling knives or equipment, this event is limited to adults and children ages 15+. Child care is not available for this event.
This event is fully booked.

Sign up to be notified of future events:
---
Related Events:
We're currently planning more events, please check back soon!